Small Press Brake Manufacturers
jstmachine
Best Small Press brake manufacturers
As one of the best small press brake manufacturers and suppliers, we offer industrial press brakes and sheet metal bending solutions for small metal parts. The small press brake machine is an easy to use and cost-effective choice for mild steel sheet metal.
What is a Small press brake? A small press brake is a small sized machine used for bending and shaping sheet metal and plates. It has hydraulic, electric NC, and CNC types with affordable prices and efficiency. the bending length of the small break press can be 1600mm and 2500mm with a capacity from 40 tons to -300 tons.
Types of Press Brakes
There are several different types of press brakes for different precision. Some of the most common types of press brakes include:
Mechanical Press Brakes: The press brakes use a mechanical system to apply force to the sheet metal, typically using a flywheel and clutch system. It features a high-speed operation and high force capacity.
Hydraulic Press Brakes: Hydraulic press brakes use hydraulic cylinders to apply force to the sheet metal. It has the precision and ability to handle complex bending operations.
Servo-electric Press Brakes: Servo-electric press brakes use an electric motor and ball screw drive to apply force to the sheet metal. It has a high precision and energy efficiency.
CNC Press Brakes: CNC press brakes use computer programs to control the bending process. They are highly versatile and can be programmed to perform a wide range of bending operations with high precision.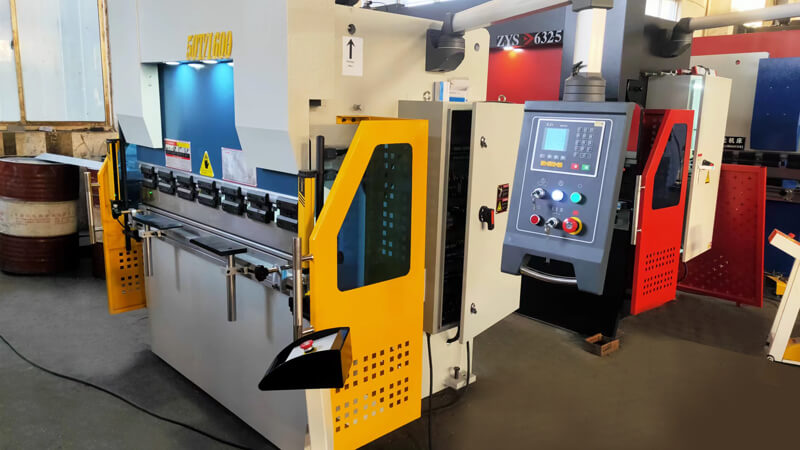 Top 10 press brake manufacturers
In order to assist buyers in finding the best press brake manufacturers, we will introduce 2023 year top 10 sheet metal brake manufacturers with the best press brake brands listed below.
1. AMADA       (https://www.amada.com/)
Brand: Japan,   Founded in 1946
AMADA., LTD is a large international company in sheet metal processing machinery. They provide sheet metal machinery, cutting machines, grinding machines, stamping presses, and precision welding machines.
Amada is a Japanese company founded in 1946 with a long history. Amada's products have a comprehensive and reasonable mechanical structure, providing users with the best quality guarantee.
2. Trumpf     (https://www.trumpf.com/)
Brand: German, Founded in 1923
Germany Trumpf is an innovative high-tech company, divided into three parts: machine tools, laser technology, and electronics. It is one of the best manufacturers of sheet metal fabrication machinery, industrial lasers, and industrial application electronic products in the world.
TRUMPF is guiding the technological development trend with continuous innovation, establishing new technical standards, and is committed to developing and updating more products for the majority of users.
3. Accurpress      (https://www.accurpress.com/)
Brand: Canada, Established in 1973
Accupress is a professional manufacturer of CNC machine tools, established in Canada in 1973. It mainly manufactures press brakes, shearing machines, tooling, and other peripheral products.
Accupress specializes in large-tonnage, tandem press brake, and robot automation. Accupress is known for its high manufacturing quality and advanced technology.
4. Bystronic    ( https://www.bystronic.com/)
Brand: Italy, Established in 1964
Bystronic is a world-famous provider of sheet metal processing solutions, established in Switzerland in 1964.
The company focuses on the automation of the complete material and data flow of the cutting and bending process chain.
Bystronic mainly provides laser cutting machines, press brakes, automation systems, and related software.
5. Durma      ( https://www.durmark-machinery.com/ )
Brand: Turkey, Established in 1956
Durmazlar Machinery was established by Ali Durmaz in 1956. Durma is a world-renowned manufacturer of metal processing machinery.
Durma's products include CNC press brakes, turret presses, punching machines, all-solid-state fiber lasers, shears, ironworkers, plate rolls, angle rolls, and saws.
6. LVD      (https://www.lvdgroup.com/)
Brand:Belgium , Established in 1950
Founded in Belgium in the 1950s, LVD is a leading enterprise in laser, punching, and bending technology.
It is a world-famous manufacturer of metal forming equipment, with the most comprehensive press brake production line. LVD offers customized multi-axis CNC plate bending machines with Easy-Form laser angle measurement technology.
7. YAWEI    (https://www.yawei.cc/)
Brand: CHINA, Established in 1956
Jiangsu Yawei Machine was founded in 1956. After 60 years of development and growth, it has become one of the top-quality press brake companies in the domestic market. The product includes CNC turret punch, CNC bending machine, CNC laser cutting machines, metal plate processing automation systems, metal coil processing automation production line.
8. Prima Power     ( https://www.primapower.com/ )
Brand: Filand,  Established in 1977
Founded in Finland in 1977, Prima Industrie is a leader in laser and sheet metal fabrication machines.
In 1969, Finn Power was established in Finland. Prima Industrie Group acquired Finn Power Group in 2008.
Prima Power is an expert in mechatronics, optoelectronics, automation, and software, and provides customers with professional servo-electric solutions for punching, bending, and integrated processes.
9. Salvagnini      (https://www.salvagninigroup.com/)
Brand: Italy, Established in 1963
The Salvagnini Group is a world leader in the field of flexible automation and sheet metal processing machinery.
Salvagnini provides users with the latest flexible high-performance machines and systems. Its products and services include panel benders, integrated punch shearing systems, a mechatronic punching machine convertible in laser-combi, an FMS production line, a fiber laser cutting machine, and the ROBOformER robotic bending cells.
10. JSTMT     ( https://jstmt.com/ )
Brand: China, Established in 1985
JSTMT is a leading Sheet Metal Machinery Supplier in China, that offers Press Brake machines, Press Brake Tools, Sheet Pressing machines, services, and software solutions. JSTMT is one of the top-quality small press brake manufacturers providing one-stop solutions for common and complex forming parts.
JSTMT offers Standard Hydraulic Small Press Brake shipment to Ashdod, Israel
Small Press Brake Manufacturers: JSTMT
Model:  WC67k-50T 1600 E21
1 Package,  2100KGS, 8.5CBM
Container: TCNU2687397/CNCD27978
Vessle: LEVERKUSEN EXPRESS 043W  ETD: Jan 5th,2023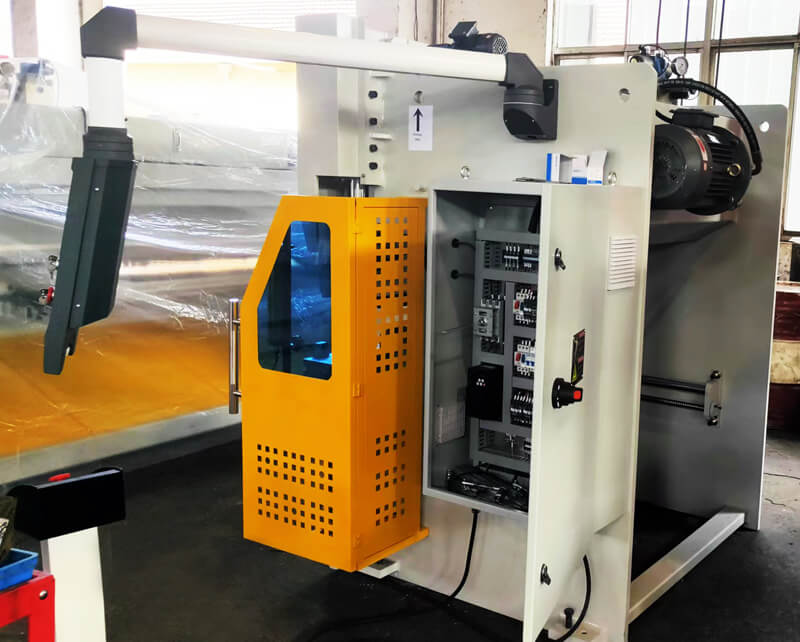 Hydraulic Press Brake Kit
JSTMT offers new press brake equipment with full Hydraulic press brake kits, including standard spare parts and free seals attached in the toolbox for shipment.
Front supporting
Footpad switch
Bottom screw
Adjusting screw
 Oil gun
English Operation Manual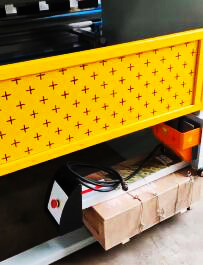 Conclusion
The press brake equipment will update the CNC retrofit control to improve brakes shears with precise cuts and bends. Therefore, when you research the best small press brake manufacturers for your workshop, not only the best quality press brake companies but also the service and spare parts will be considered in your imported cost.
Related article: 6 Operation Rules for the Hydraulic Press Brake